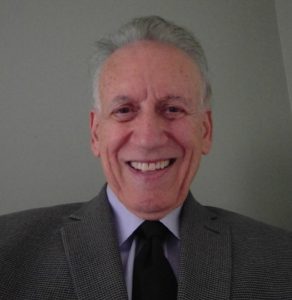 Dr. Maida was a full-time permanent faculty member at the University of Maryland for twenty-five years and an adjunct faculty member at ICAR, George Mason University, Fairfax, Virginia.  He has taught classes in Criminology and Criminal Justice, Research in Criminal Justice, Corrections, Deviant Behavior, Juvenile Delinquency, Addictive behavior, and Psychology of Criminal Behavior.  These topics were taught at both the undergraduate as well as graduate level.  He team-taught briefly as an adjunct professor at American University and is teaching at that university for the last two years as a Senior Professorial Lecturer.  He was a member of the former Academy of Family Mediators and edited this organization's journal, The Mediation Quarterly, for seven years.
Concurrent with teaching Dr. Maida has mediated disagreements since 1985, between divorcing spouses, professionals, supervisors and supervisees, and consumers and businesses as well as provided mediation training nationally and internationally.  He was asked by the US Department of Justice to create an organization that would train mediators, nationwide, to mediate complaints alleging discrimination under the Americans With Disabilities Act.  Other areas of mediation experience include civil rights, commercial and workplace, human relations, healthcare, probate, and domestic relations disputes.
He was past -Executive Director of the Key Bridge Foundation for Education and Research in Washington, DC. He has provided Mediation/EEO training to attorneys at the EEOC as well as Federal government agencies including the U.S. Department of Energy, Administrative Office of the U.S. Courts, and the U.S. Department of Agriculture, as well as judges in Maryland and Nevada.  Dr. Maida also served as a mediator for EEO disputes for the Environmental Protection Agency for which he also gave technical assistance in creating the program.
Dr. Maida has managed mediator rosters for the following agencies:  U.S. Department of Justice (580 mediators), U.S. Department of Energy (10 mediators), U.S. Nuclear Regulatory Commission ( 5 mediators), NASA ( 6 mediators).
Dr. Maida has developed a psychometric test entitled Trans-acting In the Workplace.  This test measures a person's knowledge, skills, and abilities with respect to interacting with others in the workplace.