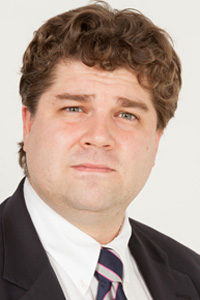 Dr. David Lewis mediates civil/commercial, employment, family, and workplace disputes. He is Fellow in mediation with the Chartered Institute of Arbitrators, an Ombuds Fellow with the ABA Section on Dispute Resolution, received his IMI Certification from the Association for International Arbitration, is a SIMI Certified Mediator, and is one of only three practitioners worldwide to hold the IMI Inter-Cultural Specialization. Dr. Lewis is a CEDR, EMTPJ, and RICS accredited commercial mediator, with a PSMA endorsement for cross-border disputes. He is also a Chartered Mediator and Qualified Arbitrator with the ADR Institute of Canada and a Certified Islamic Arbitrator and Expert International Islamic Centre for Reconciliation and Arbitration. Additionally. Dr. Lewis is a certified transformative mediator, holds ADR Group accreditation as a family practitioner, and is certified by MIKK as a Cross-Border Family Mediator for Hague Convention Disputes.
In his capacity as Director and Lead Mediator with The Expert Group on Amiable Dispute Resolution, Dr. Lewis is involved in international and cross-border conflict resolution advisory work and dispute resolution systems design for small and medium sized enterprises. He also assists human resources departments in developing programmatic responses to conflict and resolving disputes in the workplace. Dr. Lewis has mediated thousands of case hours in commercial, family, and workplace matters. Dr. Lewis is involved in many civic activities in the mediation field and is frequently requested to lecture on current trends and developments in ADR and judge international mediation competitions. He is an expert in the field of professional certification and has presented at the ABA Annual Dispute Resolution Conference on this subject. Dr. Lewis is also the current President of the Maryland Council for Dispute Resolution and a member of the Professional Mediation Board of Standards.
Dr. Lewis completed his Bachelor of Laws at the University of Durham, St. Chad's College, Bachelor of Arts at Colby College, Graduate Diploma in International Humanitarian Law from the International Committee of the Red Cross, Masters of International Human Rights Law at the Raoul Wallenberg Institute for International Human Rights and Humanitarian Law, Masters of European Affairs in European Law at Lunds Universitet, Postgraduate Diploma in Bar Vocational Studies from Prifysgol Caerdydd, Juris Doctor at the University of Maryland, Bachelor of Civil Law at Pembroke College, Oxford, Masters of Corporate Law from Sidney Sussex College, Cambridge, US/Canada Fulbright Scholarship in ADR, and a Masters in Law in Dispute Resolution as the inaugural JAMS Scholar at Pepperdine University.